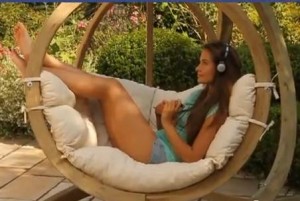 Whether indoors or outdoors – the Globo hanging chair fits with the specially designed stand "Globo Stand" any place and really brings feel-good atmosphere!
The plush cushion from the Globo Chair invites to dream.
Globo Chair can be also suspended on the ceiling, a tree, etc.. It comes with or without the frame.