A wide range of hammocks available from Aladecor Interior Design in Marbella.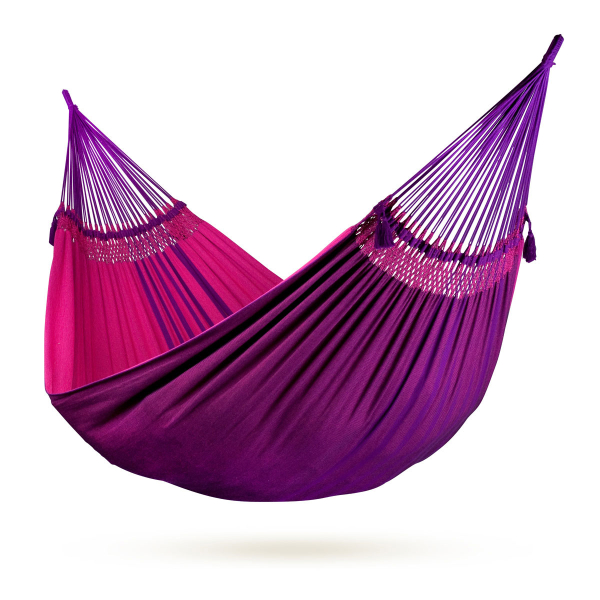 No matter what style or size of hammock you are looking for, Aladecor Interior Design Marbella have the hammock for you.
Our range of luxury hammocks are available in a wide range of colours and sizes.
We can supply standard hammocks, spreader bar hammocks, chair hammocks and hammock stands.
We can also supply all the fittings required to fix and position your hammock.
Most hammocks are made of cotton as its qualities basically make it perfect for that purpose. Cotton is tear proof, absorbs moisture easily and is very soft to the touch.
Organic cotton also is very popular for hammocks as it has all the benefits of regular cotton while protecting the people cultivating it and the environment as well. As organic cotton is cultivated without using chemical substances, it is not only very soft to the skin but also perfect for products intended for children and babies.
Those who like to leave their hammocks outside over night should consider purchasing a hammock made of an artificial fibre which is UV-resistant and water-repellent, so that the hammock will not wear through wind, sun and rain and will keep its functionality and radiant colours as well.
If you would like to take a hammock with you while travelling, you will appreciate a model made of parachute silk. Parachute silk is made of nylon trilobal, is extremely light and compact, making it the perfect material for travel hammocks.
Contact Aladecor Interior Design to view our full range of hammocks and hammock stands.