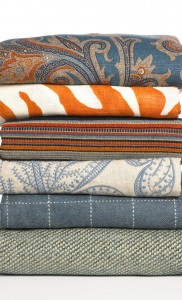 Creative Soft Furnishings in Marbella
Aladecor Interior Design offer a wide range of soft furnishing products and services to clients in and around Marbella and the Costa del Sol.
Custom lighting and lampshades.
Aladecor also offer a custom Marine Upholstery Service for boat owners, using special marine quality UV resistant fabrics covered with a 5 year warranty.