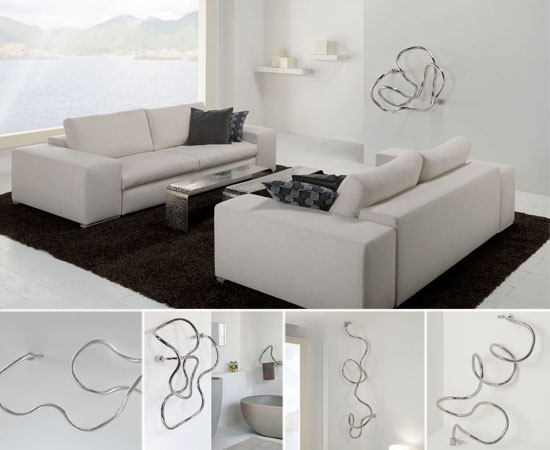 A new generation of radiators are now available from Aladecor interior design in Marbella.
Designed by Italian architect Marco Poletti, ABBRACCI radiators are a play on design and functionality, imagination and technology. ABBRACCI radiators are equally at home in the bathroom or the living area as an exclusive decorative element.
ABBRACCI features an endless variety  of configurations, thanks to its modular make up and the twisting and turning capacity of the design. And as your allowed to changed your mind, the shape can be altered, even after installation. Simple to assemble, it is not limited by the position of the water outlets (wall/wall, wall/floor, wall/ceiling, floor/ceiling) The possibilities are endless.
View our range of Designer Radiators,  Designer Towel Warmers or for more details or to discuss your interior design requirements, contact Aladecor, interior design in Marbella