Find all the services related to the field of acoustics. At Aladecor we know the best professionals who will offer you the best solutions  to different acoustic problems. Let us help you to reduce effectively the acoustic pollution in your environment.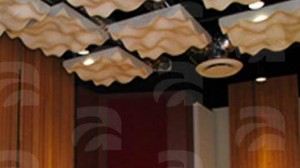 Acoustic isolation for public spaces
• Auditorium.
• Bars, cafes and restaurants.
• Bingo.
• Work centers.
• Cinemas.
• Colleges.
• Dance and music schools.
• Nursery.
• Offices.
• Pubs and nightclubs.
• Venues.
• Rehearsal rooms.
• Sport centres
• Supermarkets.
• Theatres.
Installations in hotels.
Installations in industries.
Housing installations