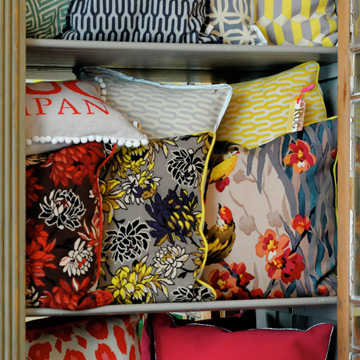 Bespoke and Designer Cushions in Marbella
Aladecor Interior Design can supply bespoke crafted cushions to match, coordinate or complement your decor. We have an extensive range of fabrics and materials available.
Additionally, Aladecor can supply designer cushions from the leading designers.
Our collection of designer cushions is unlike any other. These designs are woven completely by hand as tapestries or needlepoints, backed with natural fabrics and padded with fine goose down. Each piece is a work of art, a fabulous indulgence or a very special gift.
Contact Aladecor Interior Design, Marbella.